There's an hotel in Stavoren, a town on the "Friesland side" of the Ijsselmeer, that offers its customers a very unusual sleeping accommodation.
Four of their rooms have been "carved" out from giant 14.500-liter capacity Swiss wine casks.
The room comes with two beds, bathroom and small lounge but sadly no wine tasting facilities.
Not recommended for those doing a
Dry January.
.. and not just because of the weather.
http://www.hotel-vrouwevanstavoren.nl/engels/indexengels.htm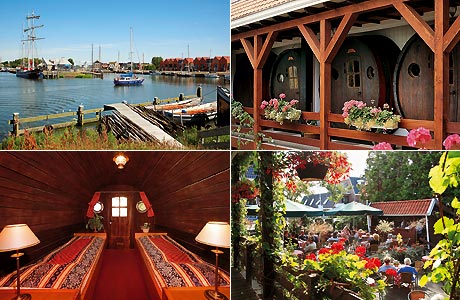 Copyright: Ocholeguas.com